I live in a savory-breakfast-eating household. You won't find pancakes or french toast on my table — too much sugar in the morning leaves me feeling out of whack. But there is one exception to prove the rule. Yes, this homemade granola is lightly sweet. But it also provides loads of protein and fiber, and that's before I sprinkle it over a scoop of yogurt.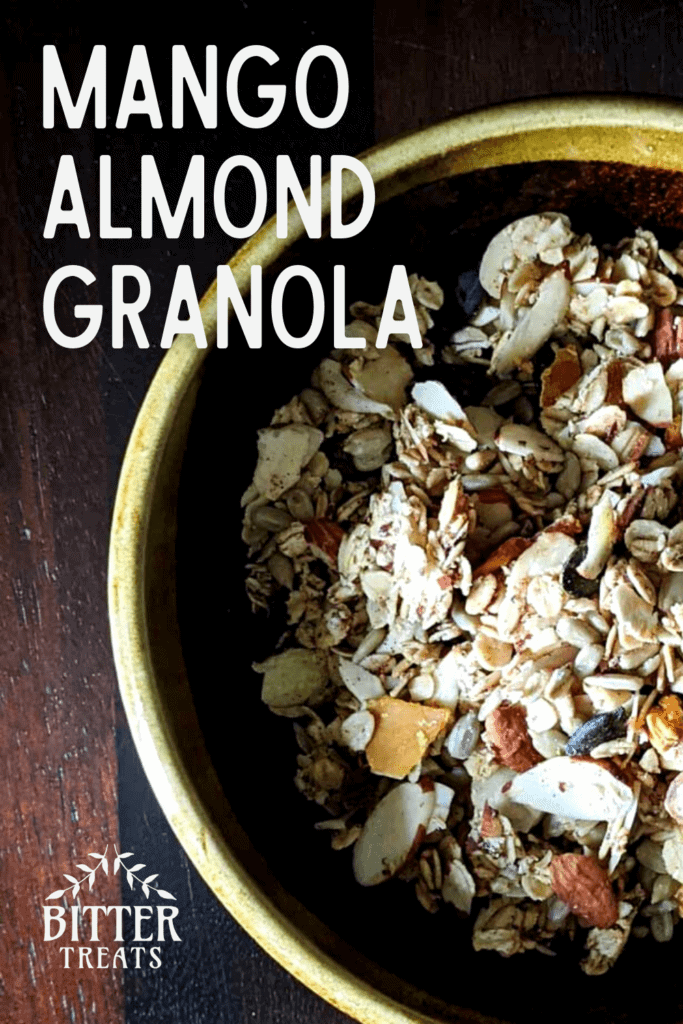 About this recipe
I make a few different variations of this recipe. It's easy to add or swap out different nuts (I'm partial to walnuts), spices, or dried fruits.
Sometimes I'll use a different type of oil, or I'll add tahini or peanut butter. Or I'll substitute brown sugar or blackstrap molasses for the maple syrup. You can even add a smashed, ripe banana or a baked sweet potato into the mix, just reduce the sugar and oil a bit to keep things balanced.
It's easy to make it your own; just try to keep the proportions of the different types of ingredients.
How to make homemade granola with clusters
Some homemade granola recipes load up on the oil or sugar in order to make the oats clump together. Others use animal products, like eggs, as binding ingredients.
After years of experimentation, there was a time when I had almost resigned myself to a lifetime of eating loose, flakey granola.
Then, one day, inspiration struck.
I had been using flax meal as a standard ingredient in my granola. After all, one must get one's omega-3s! But I had just been tossing it in along with the other dry ingredients, which prevented the flax meal from achieving its full potential.
When I realized that making a flax egg (i.e., combining the flaxseed meal with water and letting it sit until it formed a gel) would allow the flax to bind the ingredients together, it was a game changer.
So, while there are many ways to customize your granola, I urge you to take the time to let the flax and water gel before you combine all of the ingredients.