There have been huge advances in the last few years in the variety of vegan cheeses and other dairy alternatives that are commercially available. But in my experience, the vegan yogurt section of the refrigerated aisle has always been a few square feet of disappointment.
I'm not sure why the commercially available options — even the ones from brands that make other products that I do like — are so inadequate. Maybe it's the added sweeteners, preservatives, or thickening agents in the formulas. But whatever the problem is, it makes for cloyingly sweet, texturally off-putting imitations of yogurt.
Fortunately, my trusty Instant Pot makes it easy to culture a tangy, rich soy yogurt at home. All you need is soy milk, a starter, warmth, and time.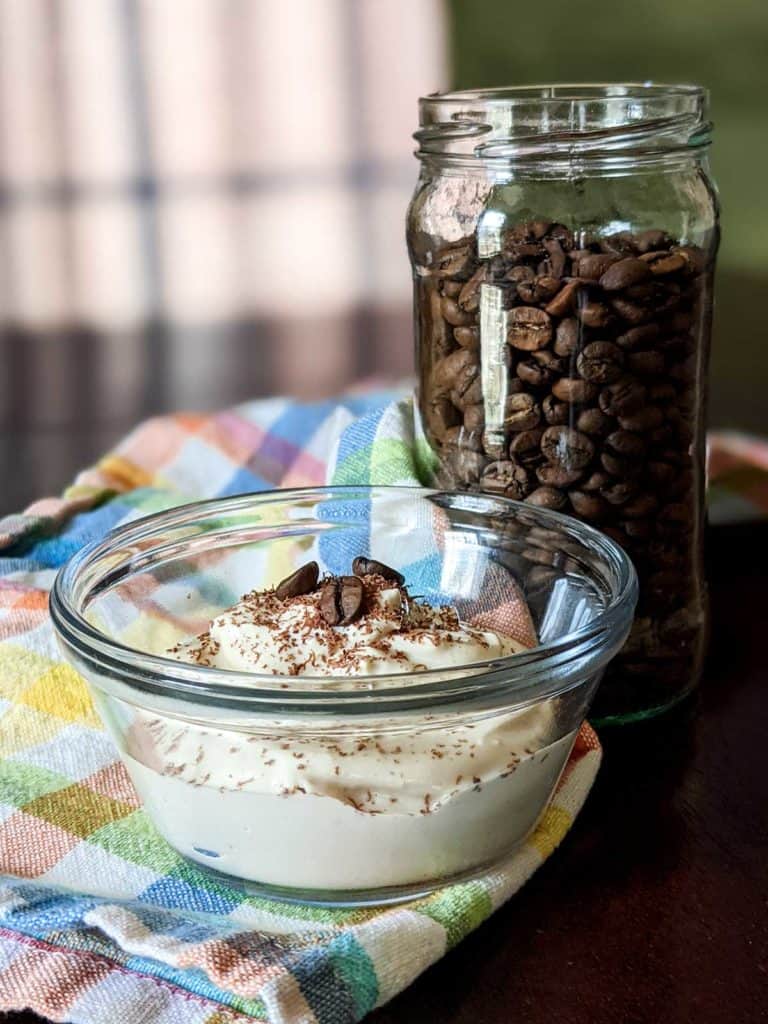 Jump to:
🥄 About this recipe
It took me several attempts to make a successful batch of yogurt. The first time I tried, the starter was defective. The second time, I didn't culture it long enough and ended up with a bland, watery mess.
And then there was the time that I made the yogurt directly in the stainless steel bowl of the instant pot, and it took on the onion and cumin aromas that were lingering from the black bean soup I'd previously made.
Today, I can confidently tell you that I have this process down. And the yogurt is so good that friends have been asking me to start selling it locally.
The best thing about making homemade yogurt, though, is that it's not just good for accompanying granola. I can also use it in a variety of recipes, from vegan paprikash to palak paneer.
Try it in my Steakhouse-Style Vegan Creamed Spinach, or as a base for Granola with Mangos and Almonds and Black Sesame Granola.
✔️ Ingredients
You can go wild with sweeteners and flavorings after you've made your yogurt, but to get started, you only need two ingredients.
Soy milk
You'll need unsweetened soy milk that doesn't have any ingredients other than soybeans and water. That means that you'll need to skip the products in the refrigerated section of the supermarket.
Instead, look for the shelf-stable aseptic packages of non-dairy milk. It's often stocked near the cereal or in the non-refrigerated aisle that contains juices and other beverages.
Most well-stocked stores carry my favorite — Westsoy's unsweetened organic soy milk — and I've also had good experiences with Trader Joe's brand soy milk. The important thing is to check the list of ingredients and make sure that there aren't any additives. Any added sugars, preservatives, or stabilizers will result in a bad batch of yogurt.
Starter culture
My favorite starter culture is made by Cultures for Health. They have a product that is specifically made for vegan yogurt, and I've had solid results with it. That is, I've had solid results since I figured out that I prefer to culture the yogurt for a much longer period of time than is indicated in their instructions!
There are other brands on the market as well, so you can shop around and choose one that sounds good to you. My main suggestion is to buy directly from the supplier to make sure that you're getting the freshest product you can get, and store it in the refrigerator to extend its shelf life.
Some people like to use probiotic capsules to culture their soy yogurt. I haven't tried this, but this method has enough fans that there must be something to it.
✏️ Instructions
First, make sure any utensils and bowls you will be using are very, very clean.
Then, combine the soy milk and starter culture. I usually just open the container of soy milk and pour the starter directly into the aseptic package, close the lid, and give it a few shakes.
From there, I pour the soy milk into jars or bowls and cover them with their lids or with plastic wrap. (This keeps the yogurt from picking up any undesirable cooking flavors or aromas from the Instant Pot.)
Place the containers into the Instant Pot and close the lid. Set it for 12 – 14 hours on the "Yogurt" setting.
When the time is up, transfer your soy yogurt into the refrigerator and let it chill for at least six hours. Then, just stir the yogurt (or shake it vigorously in a sealed jar) before serving.
Tips for making Greek-style yogurt
When you follow the instructions above, you will end up with yogurt that is tangy and noticeably thicker than soymilk. I think it's a perfect companion for granola or muesli.
If you prefer your yogurt on the thick side, though, you can strain it after you culture it. For years, I strained my yogurt using a colander balanced in a larger mixing bowl, lined with clean paper towels and covered with a plate on top to serve as a lid. Then, I placed the yogurt in the refrigerator to let it come to my preferred consistency.
There is nothing really wrong with that method, especially if you are just trying to figure out whether you want to get into this whole yogurt-making thing. I did it this way for years.
Recently, though, I received a yogurt strainer as a gift. This thing is a beast, and it will strain a gallon of yogurt at a time. It works really well, and because it has a proper lid, it doesn't make my whole fridge smell like yogurt.
After you strain the yogurt, you can either discard the liquid that you've removed, or you can keep it to use in other ways. I use it to replace the water in some bread recipes or to give vegan "cheese" a more dairy-like taste. You can also add it to smoothies, use it to soak beans and grains, or add it to your garden compost.
---
🧰 What you'll need
Note: This section contains affiliate links. I may earn a small commission if you follow the links and make a purchase. This doesn't cost you anything, and it helps me continue running Bittertreats.
An Instant Pot with a setting for yogurt (or another method of keeping the yogurt at a controlled temperature for many hours while it cultures)
One or more containers that fit into your Instant Pot — I prefer to use mason jars or Pyrex bowls with lids
A starter culture — I use the Vegan Yogurt Starter from Cultures for Health; it is formulated specifically for making yogurt from plant-based milks
A type of soy milk that doesn't contain any sweeteners or additives — be sure to check the label! I use Westsoy Organic Unsweetened Plain Soymilk because its only ingredients are soybeans and water. That means that there are no additives to get in the way of the starter culture. It's also sold in aseptic packaging, so the soymilk is already sterile.
A yogurt strainer (optional, for Greek-style yogurt). Since I make large batches, I love this 1 gallon strainer from Hatrigo.
---