There are three main components to a complete vegan cookout menu: the (faux) meats, the sides, and the produce. And within that framework, there is plenty of room to experiment and make things your own.
Whether you love a the classic cookout dishes, or you'd rather get weird, this roundup is for you.
Vegan Cookouts: Your Style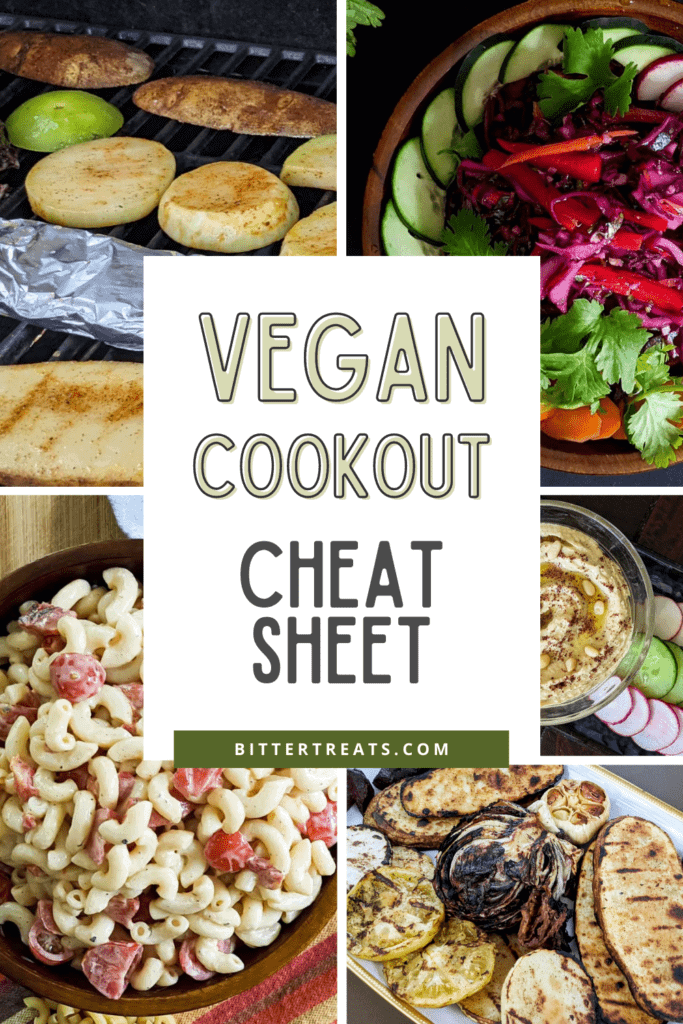 In the last few years, the field of realistic plant-based meat substitutes has exploded. So, there are plenty of ready-made protein options for the grill. If you have some veggie burgers, brats and buns, you're well on your way to a complete cookout menu. But there are plenty of other tasty options to go along with the non-meat meats.
For example, I haven't yet met the vegetable that cannot be grilled. I'm not sure such a thing exists. Classics like eggplants, zucchini, and roasted bell peppers are the most obvious options. They just need to be cut into spears or large slices, then add a brush of olive oil, salt, and pepper, and you're ready to grill.
But there are a lot more grill-able options in the produce aisle. Try peaches or pineapple, kohlrabi or potatoes. Even leafy items like romaine lettuce or radicchio can benefit from a bit of char.
In this list, you'll find a classic pasta salad, a lightened-up slaw, and a variety of grilled vegetables that are tasty on their own or as a layer on a burger or veggie dog. But feel free to add, subtract, or substitute your own favorites.
Vegan Cookout Cheat Sheet
Veggie dogs and Incogmeato/Beyond/Impossible burgers are great, but they're not your only options for a great vegan cookout. Read on a few tried-and-true dishes for your next barbecue, from veganized picnic classics to unusual grilled veggies.